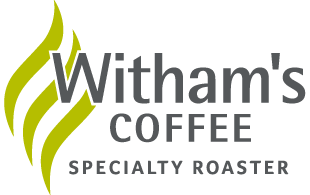 Tanzania Northern Cooperatives (AB Grade)
Product Information
Description:
This coffee is blended from various coffee producers across the Kilimanjaro region. Coffee was first introduced into the Kilimanjaro region by missionaries in 1898 and the region was quickly established as the strategic region for coffee production in Tanzania. Kilimanjaro is also home to Tanzania's oldest and first cooperative union which is Kilimanjaro Native Coffee Union which was established in 1925. The producers of this blend typically have farms between 1-2 hectares in size and intercrop with banana and avocado trees. Many of the farms rely on organic means to fertilise their coffee using animal manure and mulch from maize production.
This coffee is fully washed and processed at home using locally made hand pulpers, buckets for fermentation and dried on mats or raised beds. Once the parchment has dried, the farmers deliver it to their local collection centre where the coffee is stored until there is sufficient volume to transport it to the local dry mill for hulling and grading.
Bean Information:
Origin: Tanzania
Region: Kilimanjaro
Producer: Small Local Farmers
Bean Type: Arabica
Varietal: Bourbon, N39, Kent, Compact, Nyasa
Processing: Fully Washed, Sundried
Altitude: 1400 – 1700 MASL
Caffeine Content / Strength:

Cupping / Tasting Notes:
Dark berry flavours, chocolate, delicate, lovely citric acidity.
Profile Map: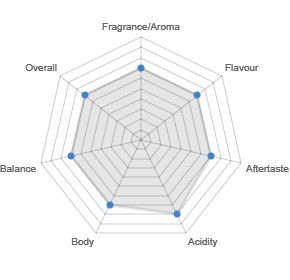 | | |
| --- | --- |
| Size | 1kg Bag, 250g, 500g |
| Grind Type | Aeropress, Whole Bean, Domestic Espresso, Plunger, Drip Filter, Stove-top Espresso, Turkish |