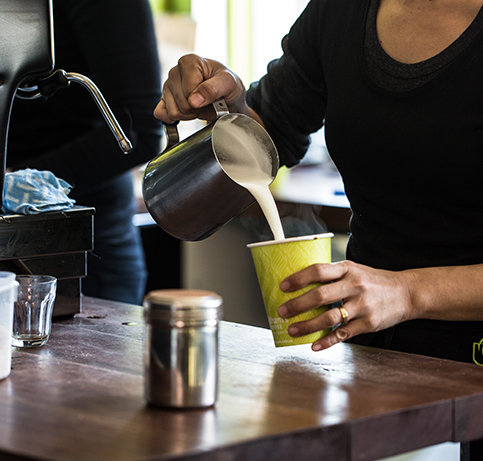 Witham's Professional Coffee Courses/Barista Training
Do you have staff that need barista training or you would like to learn about coffee? Then you have come to the right place! Witham's is dedicated to providing excellence in coffee education for the passionate coffee lover and the professional barista.
Experience
Two decades of experience in the speciality coffee and cafe industry have been poured into developing our comprehensive coffee courses. Come along and learn how to pour the perfect espresso. From beginners up, we will teach you everything you need to know to become a barista. If you've had the previous experience we can help to hone your skills and knowledge to become a superior barista.
Barista Training Classes
At Witham's, you will have the unique opportunity to be trained on state-of-the-art espresso equipment in our dedicated training room within our Specialty Coffee Roastery. Our courses are limited to four people to ensure maximum one-on-one instruction and machine time.
Bookings
To make a booking, simply choose a session below and use the online booking form or give us a call on (02) 9482 1122 for further information or group bookings.