Tanzania

Northern Cooperatives (AB Grade)
About
Tanzania

and its Coffee Production

Coffee is the second-highest valued agriculture export after tobacco in Tanzania. The economy of the country is mainly based on agriculture. And coffee is one of Tanzania's primary agricultural export commodities. Over the past 30 years, it is accounting for about 5% of total exports value, and generating export earnings averaging USD 100 million per year. More than 90% of the countries output originates from small farmers rather than estates and provides employment to 400,00 families and affect more than 2.4 million citizens directly (10% of the population). But coffee is also among of the long stagnated industries under the agricultural sector for the last 15 years with average production in the range of 800,000 to 1,000,000 bags annually. Yields have continuously decreased and quality potential has not been fully exploited, thus contributing to low farm gate prices and the development of rural poverty. Tanzania has a long tradition of coffee growing. It provides abundant land with appropriate altitude, temperature, rainfall and suitable soil for high-quality arabica and robusta production. Tanzanian coffee production averages between 30-40,000 metric tons annually of which approximately 70% is Arabica and 30% is Robusta.
---
Where does the Tanzania Northern Cooperatives (AB Grade) come from?
This coffee is blended from various coffee producers across the Kilimanjaro region (Arusha & Moshi). Kilimanjaro is also home to Tanzania's oldest and first cooperative union which is Kilimanjaro Native Coffee Union which was established in 1925. The producers of this blend typically have farms between 1-2 hectares in size and intercrop with banana and avocado trees. Many of the farms rely on organic means to fertilise their coffee using animal manure and mulch from maize production.
This coffee is fully washed and processed at home using locally made hand pulpers, buckets for fermentation and dried on mats or raised beds. Once the parchment has dried, the farmers deliver it to their local collection centre where the coffee is stored until there is sufficient volume to transport it to the local dry mill for hulling and grading.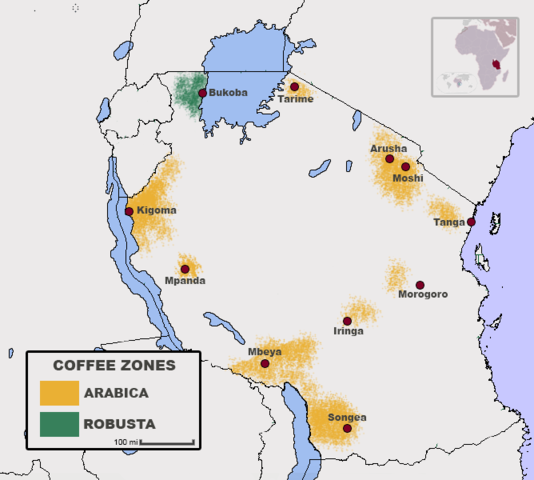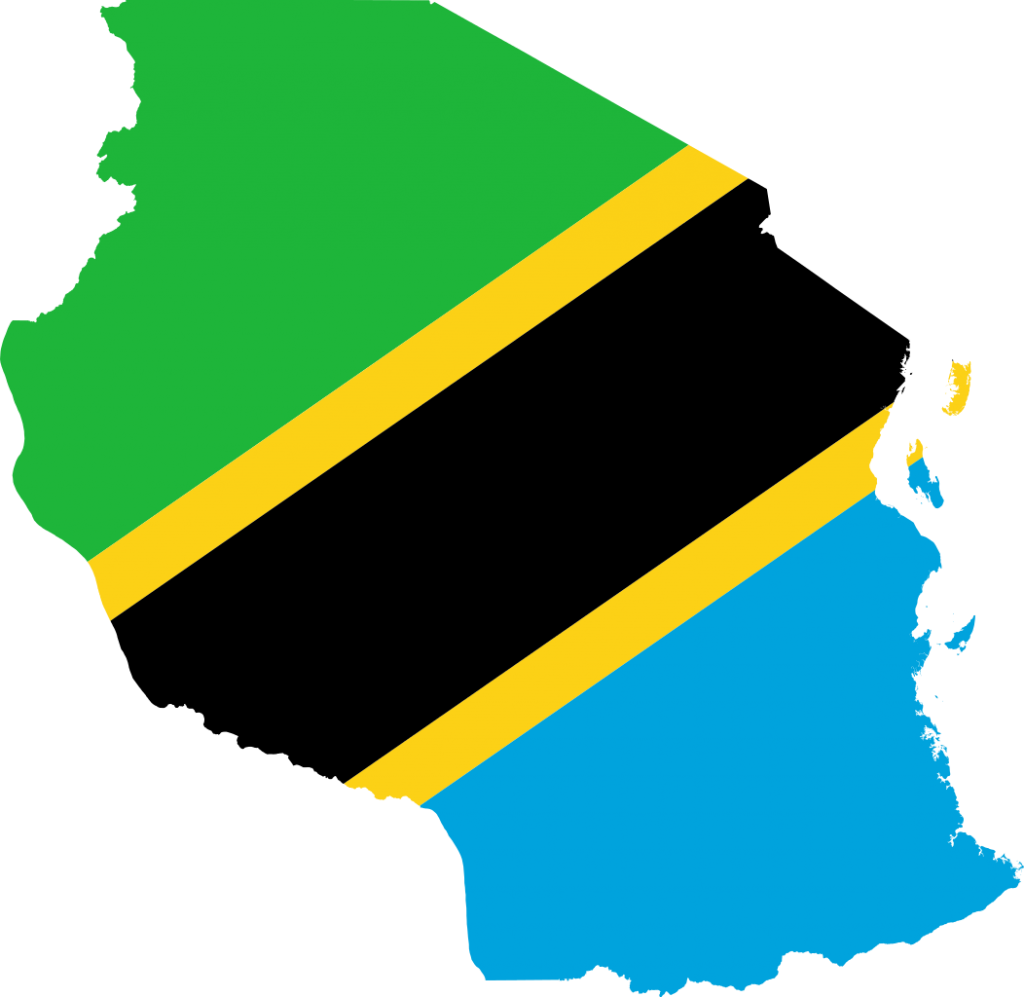 ---
What Does AB Stand for?
Tanzania opted for British nomenclature of grading which is done according to shape, size and density.
These grades include; AA, A, B, PB, C, E, F, AF, TT, UG and TEX.
Tanzania AB coffee beans consist of both A and B coffee beans. The A grade is sorted using a 6.8 mm screen while the B grade is sorted using a 6.2 mm screen. These two types of beans, A and B, are mixed together to form the grade Tanzania AB.
---
Tasting Notes for Tanzania Northern Cooperatives (AB Grade)
| | |
| --- | --- |
| Country | Tanzania |
| Screen Size / Grade | Grade AB |
| Bean Appearance (green) | |
| Acidity | |
| Body | |
| Bag Size | 60kg |
| Harvest Period | May – October |
| Description | |
| Tasting Notes | Dark berry flavours, chocolate, delicate, lovely citric acidity. |
| Strength | (Medium) |
| Processing Method | Fully Washed, Sun-dried |
| Altitude | 1400 – 1700 MASL |
---
History of Coffee in Tanzania
Arabica first arrived with the European missionaries from the French-held island of Réunion to Bagamoyo in 1868, after receiving the blessing of Zanzibar's Sultan.
Commercial coffee then spread near Kilimanjaro in the early 1890s. Arabica was planted in 1902 in Moshi, cultivated by the local Chagga ethnic group and establishing a local economy that eventually organized into an Arabica auction system, still in place in Moshi today.
The British absorbed German Tanganyika after World War I in 1918 and accelerated coffee cultivation. In 1925, the first Tanzanian coffee farmer cooperative was established, and by 1950 there were more than 400 in the country.
Tanzania earned its independence in 1977, nationalizing and redistributing former estates.
In 1977 all coffee cooperative unions were dissolved and the government-mandated the Coffee Authority of Tanzania. Until 1982, the Tanzania Coffee Authority bought and sold all coffee in the country but the coffee production suffered drastically due to major governmental interventions and the high cost of growing.
Reforms in the early 1990s which privatized the industry drastically increased the efficiency of the system. The Tanzania Coffee Board was reinstated to issue permits and licenses and coffee growing and selling was made entirely independent. Moreover, they are responsible for grading beans and running the Moshi Coffee Auction
---
Interested in some
Tanzania

?

Visit our Tanzania page or Espresso Bar to buy a bag of our Tanzania AA Grade.