If you are always on the go and can't bear to be without caffeine for too long, you should definitely check out the AeroPress Coffee Maker. This handheld espresso maker has developed a cult following with bean lovers around the world.
So, what is all the fuss and what makes it special? Well, it is really small and light and at under 50 bucks, it doesn't cost an arm and a leg either. It also makes a pretty damn good cup of coffee in around 2 minutes. That makes it perfect for anywhere where you need to have great coffee with minimal fuss – be that at the office or when you are out and about and not close to a decent cafe. The AeroPress has become the go-to device for outdoor enthusiasts – everyone from campers and backpackers to cyclists, bikepackers and rock climbers love the convenience and portability of the device.
What is an AeroPress?
Let's take a look at what this nifty device consists of.
There are four bits to the device – a brewing chamber or cylinder, plunger and rubber seal. The fourth piece is the filter holder. It also comes with a stirrer, scoop and spare paper filters in the box.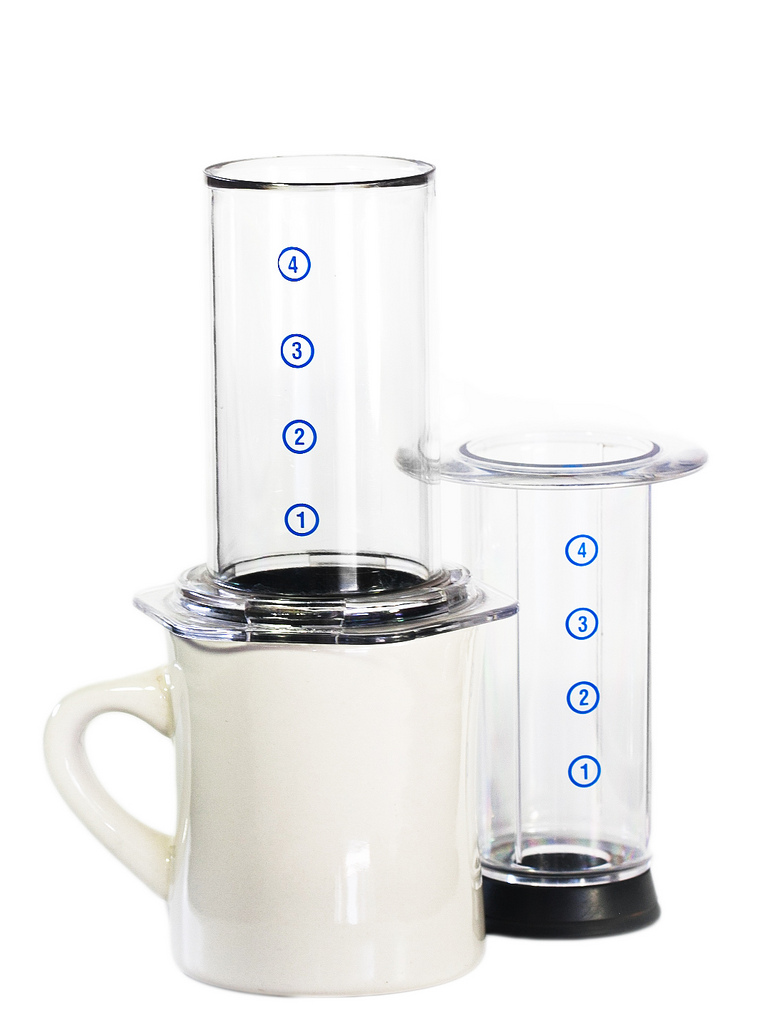 How to use the AeroPress Coffee Maker
It's really simple to use – all you need is hot water, your favourite freshly roasted coffee and an AeroPress. Start by:
Placing a microfilter in the cap, and twist it on the chamber
Stand this over your favourite mug
Next, put ground coffee – fine to medium coarseness is best – into the chamber using one scoop for each cup of espresso, up to a maximum of four scoops
Then add your hot water – 75° to 80°C is ideal – up to the numbered cup marker, and mix for ten seconds
Then press the plunger down using a gentle, steady motion for 20 to 30 seconds.
The coffee is now in your cup/mug ready to be enjoyed as an espresso or made into the coffee of your choice It is that easy. And the best bit is that with the total immersion brewing style you get a rich, full coffee flavour with no grit or bitterness.
Cleaning an AeroPress
Cleaning an Aeropress is really easy – rinse and repeat basically. Simply push out the used coffee grains from the chamber into a bin and rinse the chamber and plunger. The paper microfilters are also single use, so they go in the bin with the coffee.
We also have a range of home brew gear, including Chemex coffee makers, syphons, coffee scales, kettles and more available to order online. You may also want to grab a bag of coffee to try in your AeroPress? You can order online or sign up to our Coffee Connoisseurs Club and we'll deliver awesome freshly roasted beans from the world's coffee hotspots to your door every fortnight. And remember, we only roast to order, so you always get the freshest beans available.