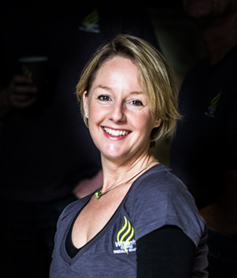 Marketing and Administration Manager
It's been 22 years since Lance and I established our company. We had a passion for high quality coffee and wanted to introduce Sydneysider's to the delights of freshly roasted, high grade Arabica coffee from across the globe.
My future career as a Civil Engineer faded as our little business took off. There is an ongoing satisfaction of delivering exceptional coffee to our customers. Some can't believe how good a coffee can be, and have since become customers for life!
My personal life is hectic with three gorgeous kids, a German Shepherd and a house that undergoes continual renovations. I keep sane with yoga, and good wine!